Imagine discovering, reviewing & scoring over 15,000 new link prospects each month, analyzing each one against more than 100 factors & aggregating critical link building metrics for each URL, narrowing in on your most relevant and valuable link prospects...while you're sleeping tonight.
Most of us should already be well aware of the value of link building for traffic and ranking as well as the fact that this can take huge amounts of time. Well Ontolo is here to make that process easier.
A Quick Example
Say you'd like to find bloggers and sites that have published information about link building tools. If using twitter for outreach, you'll need their Twitter accounts. Here's how to use the demo to find this information.
1) Select the "Blogs" Searchable Report
The Blogs report is in the left nav under Social Media Research.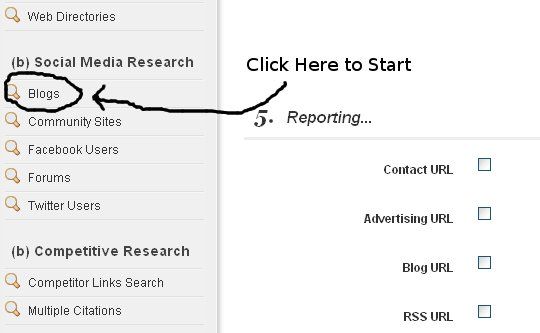 2) Select the SEO Data Set Radial Button
Since the demo currently defaults to Outdoor Sports data set, it's VERY IMPORTANT to click this radial otherwise you will not find useful results!
3) Query the SEO Link Prospect Dataset
Using the Title Tag query is going to search all the blog-identified prospects within the SEO publisher dataset. Using the query [link build* tool] (try it without brackets) is going to bring back all the link prospect results relating to link building tools.
FURTHER, since you want to find the twitter handles and contact pages for the bloggers and publishers writing about link building tools, You'll click the "Contact URL" and "Twitters" boxes in the Reporting section.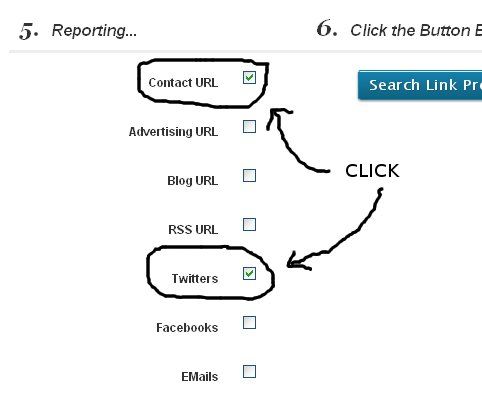 4) Click "Search Link Prospects"
Lastly click the blue button that reads "Search Link Prospects..." and get 1000 results. Scroll right and then sort by Twitter accounts, now you can see ALL the prospects that have published on Link Building Tools AND that have Twitter accounts.
Here's how SEO and Social Media Bloggers can get started!
Register for a free Ontolo account
Go to the Link Building Tools page
Select one of the 26 searchable reports (learn more)
Select your data set (choose between Outdoor Sports, SEO and Social Media)
Begin querying the data set for prospects
Check out the Ontolo Link Building Toolset User Guide for advanced tips and a detailed walkthrough!
Check out the demo vids before getting started.
---